Something like day 9 of 10 here; our last full day in Tokyo was the day after this. We went to the cup-o-noodles museum, which was kind of equal parts fascinating and weirdly hero-worshiping of the founder/inventor of instant ramen, Momofuku Ando. One thing I didn't get a picture of because I was starving, was the sort of food court area that had different noodle dishes from all over the world you could sample; I had like 3 different kinds of noodles, all delicious.
The ferris wheel: so right next to the museum in Yokohama was this little amusement park with a great big ferris wheel. Somehow we realized that tickets were cheap (300 yen sticks out in my mind but I could be misremembering) and hopped on. Went up and over the place, got some nice views, and some OK portraits of my traveling companions. I'm holding back the portrait of Sophia, because I know she'd hate it.
Which really just leaves the last photo, of the Atari-logo-shaped building. For some reason, I just really liked the shape of this building. Nice proportions. It's a stitched panorama, about 95 megapixels. I have a couple from the same spot with the 15mm, but it was a bit too wide, and so I'd have had to crop. This works really nicely.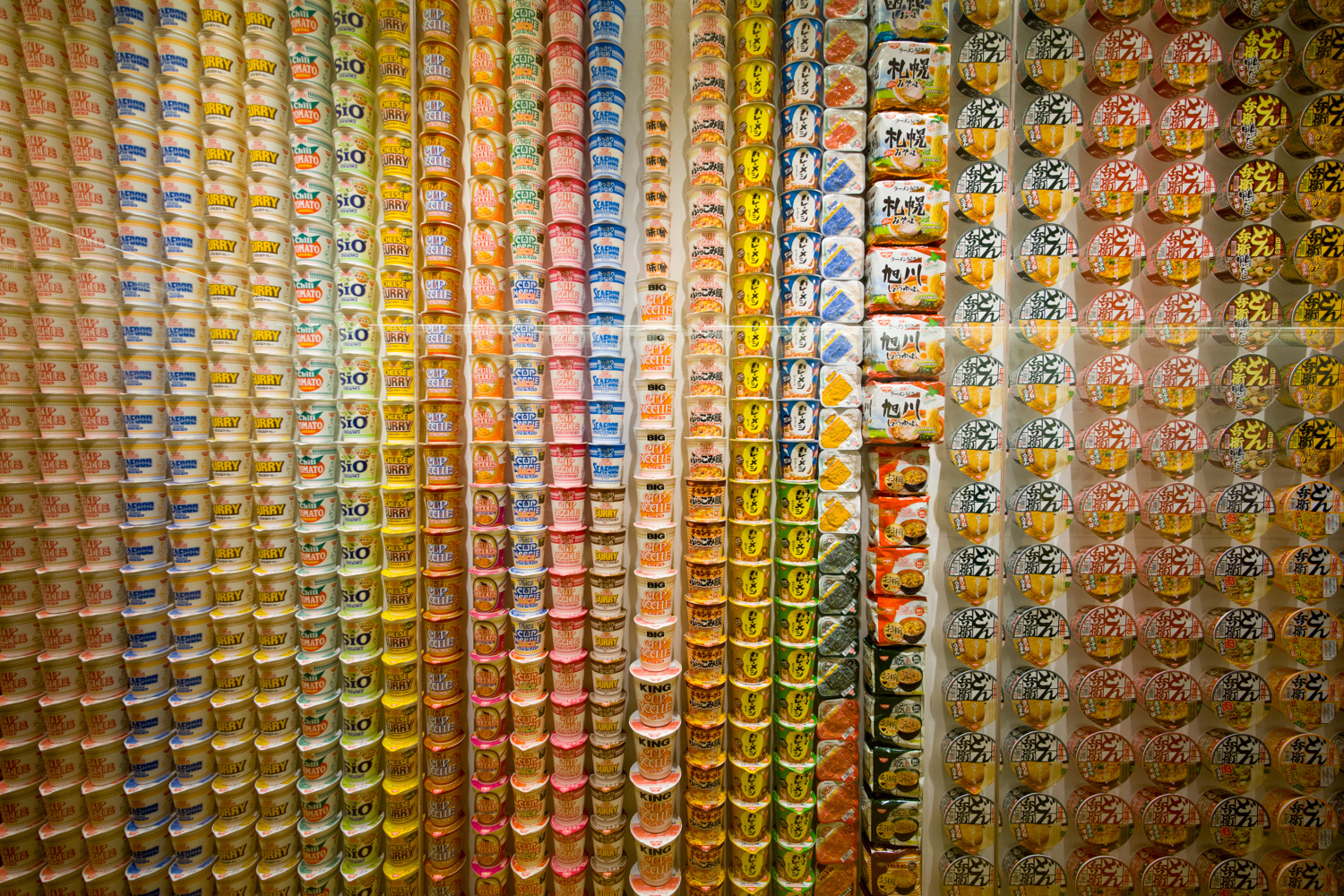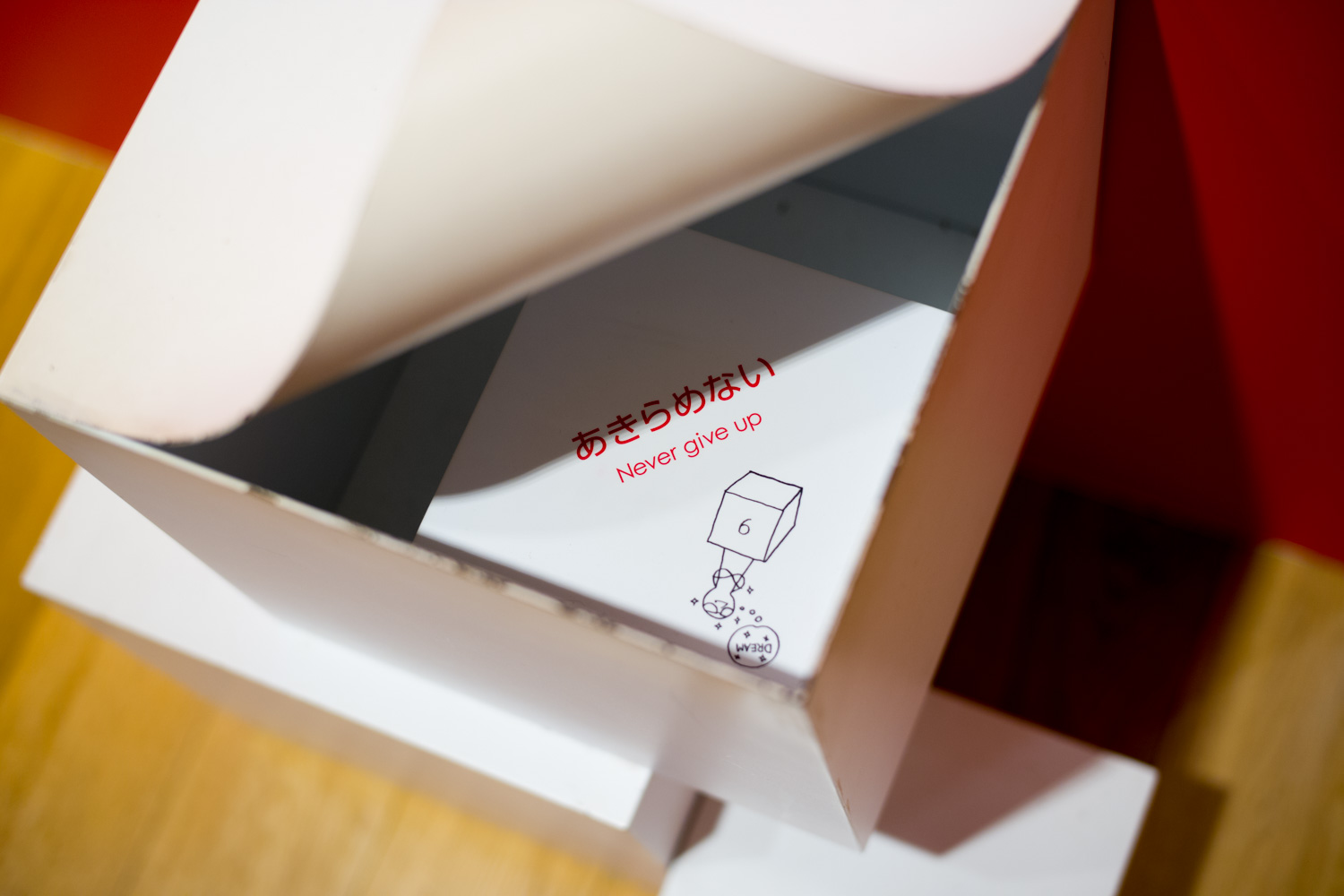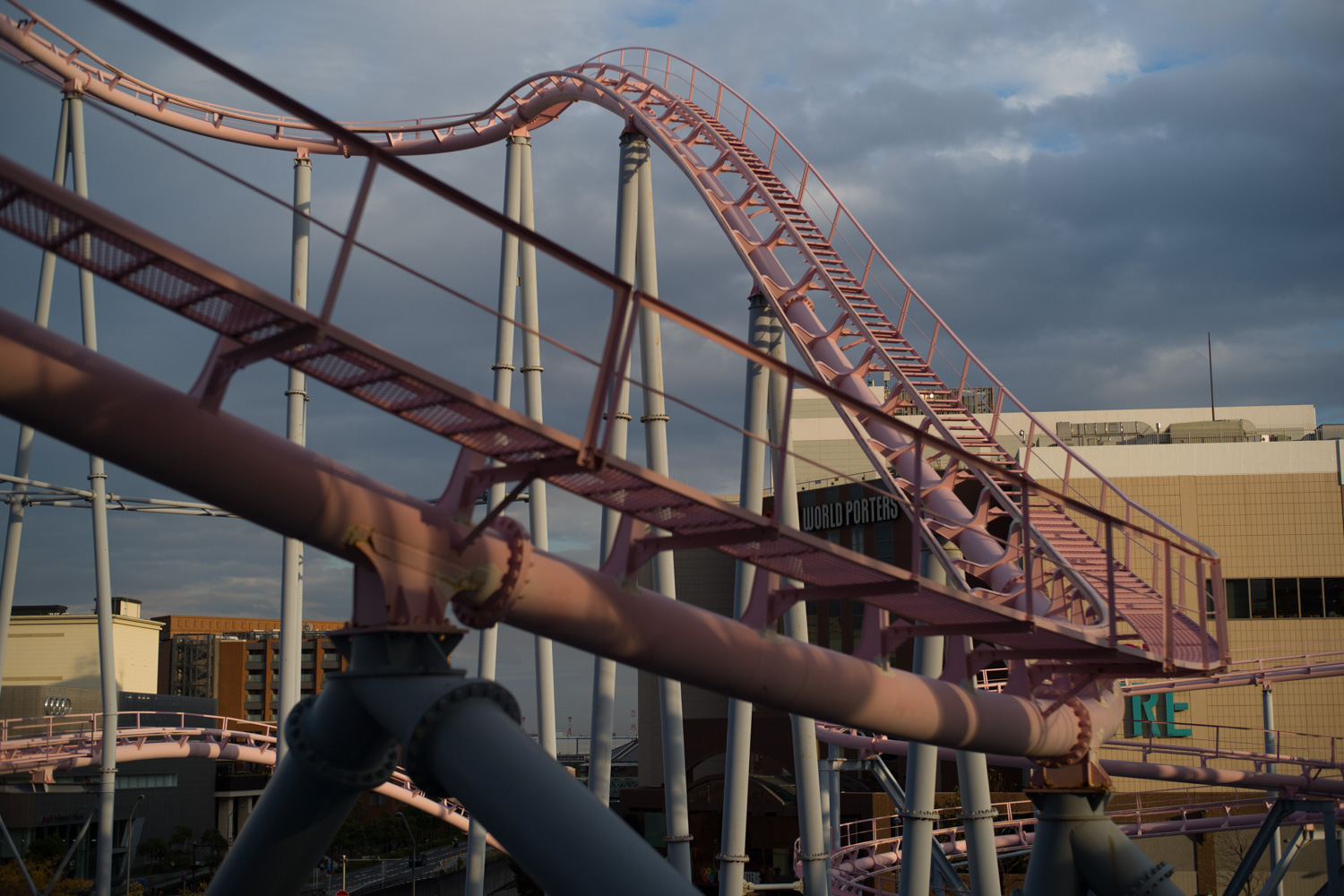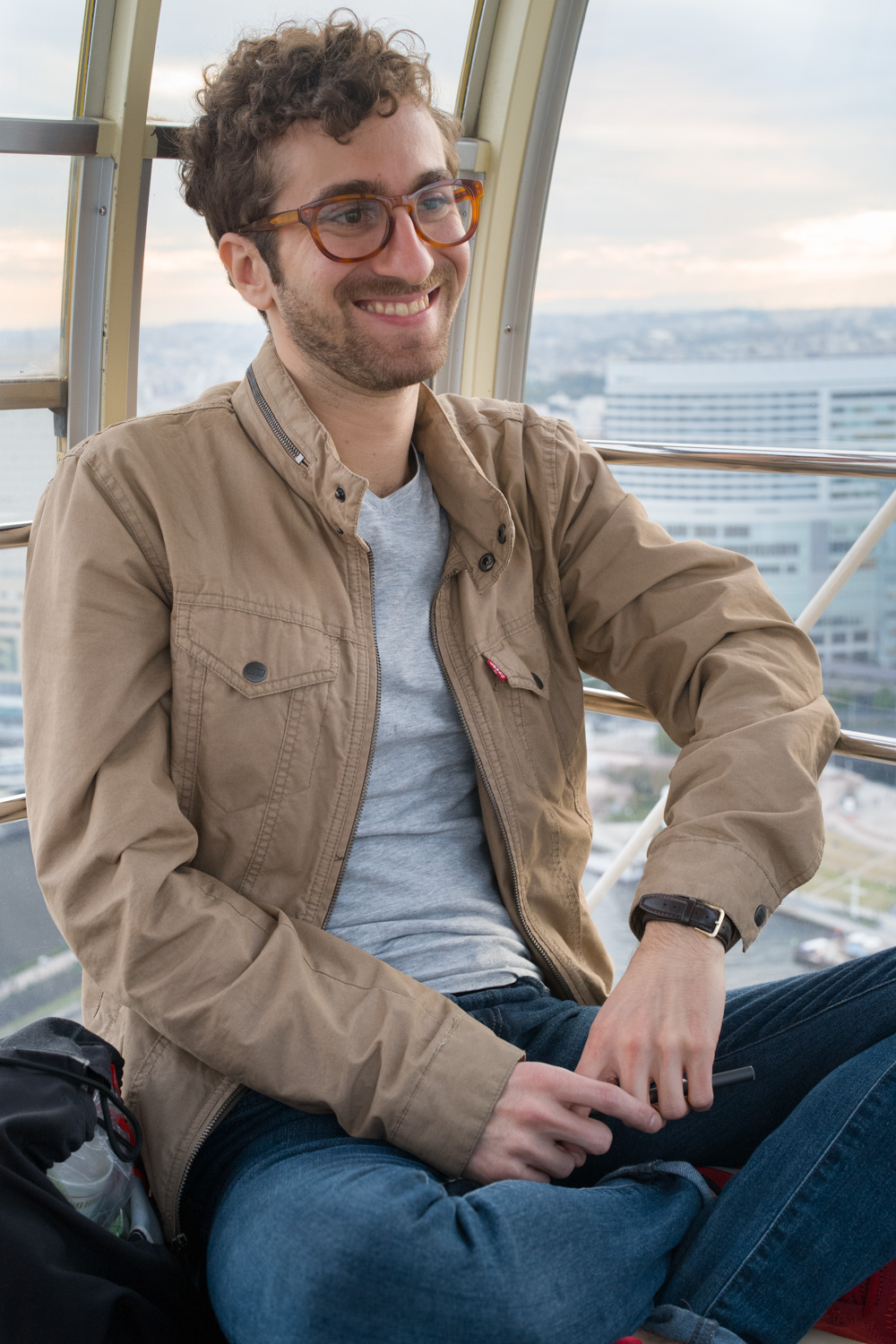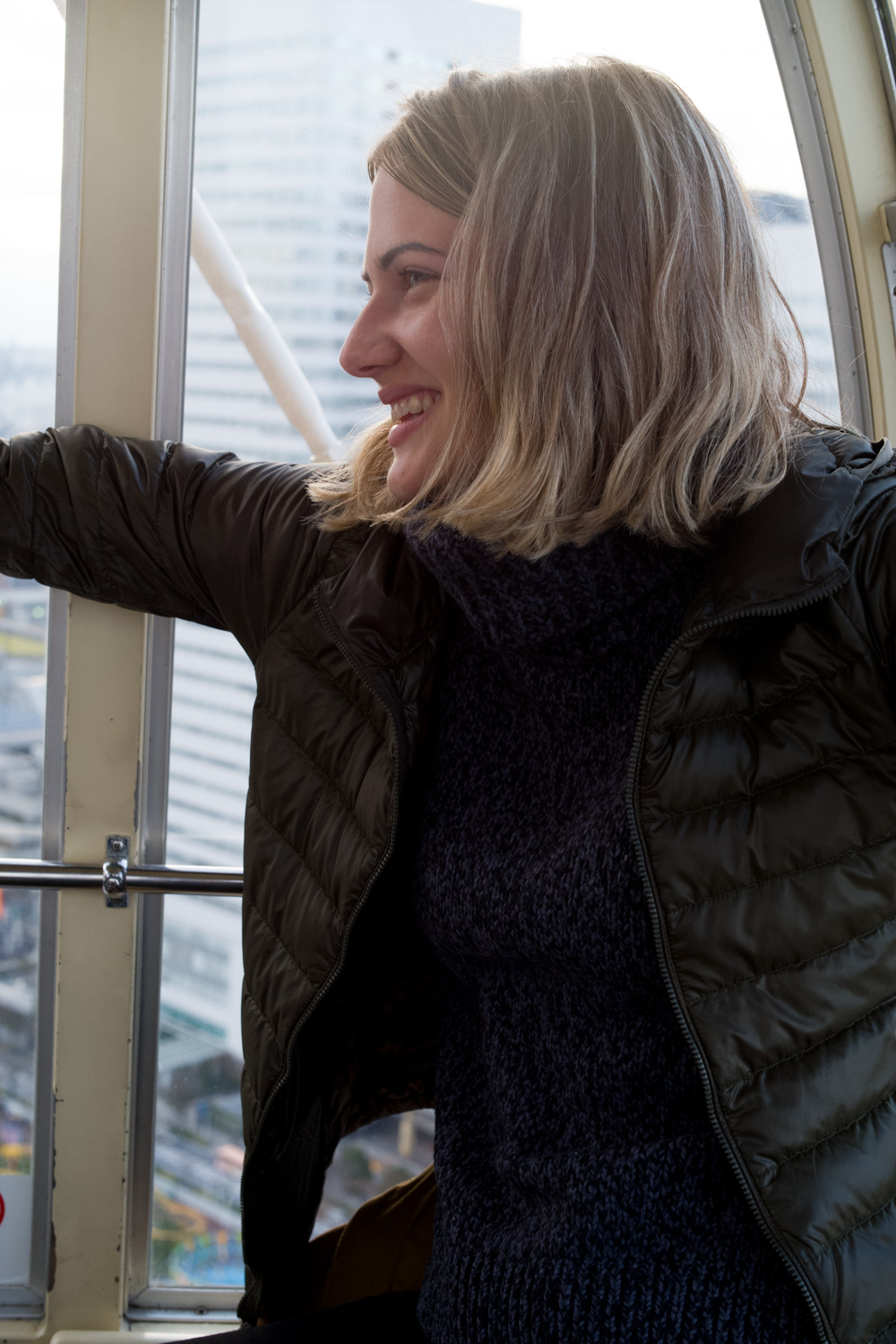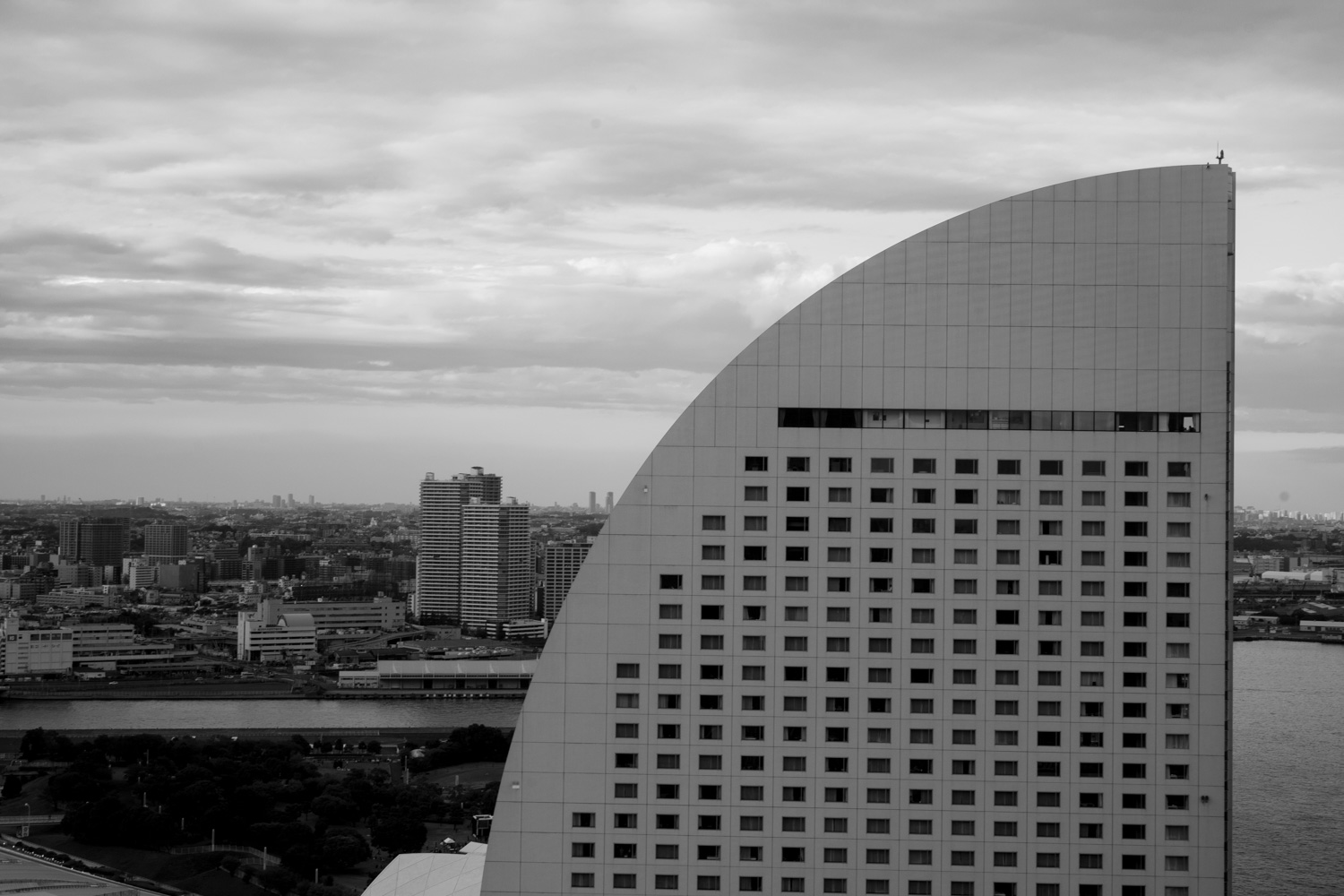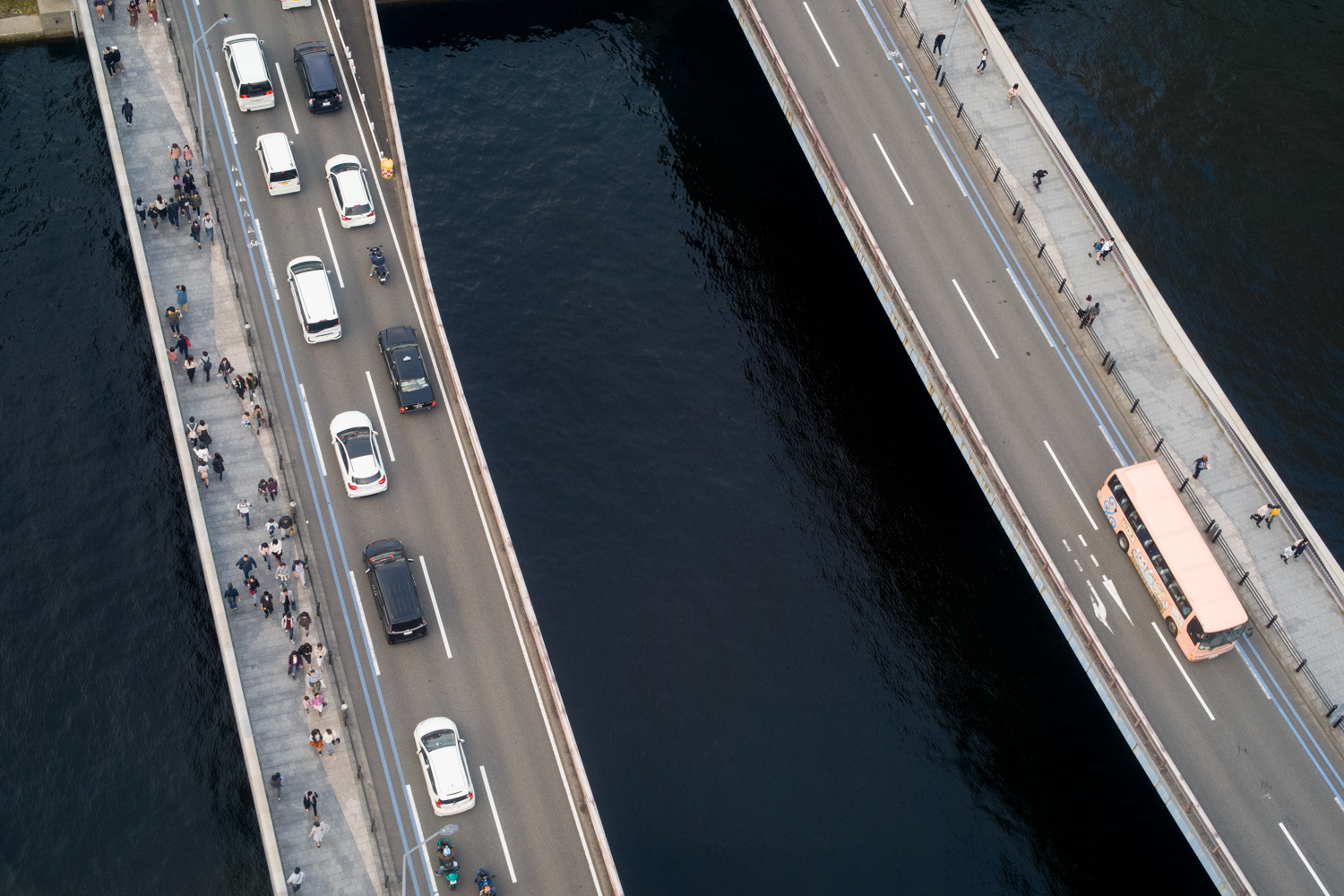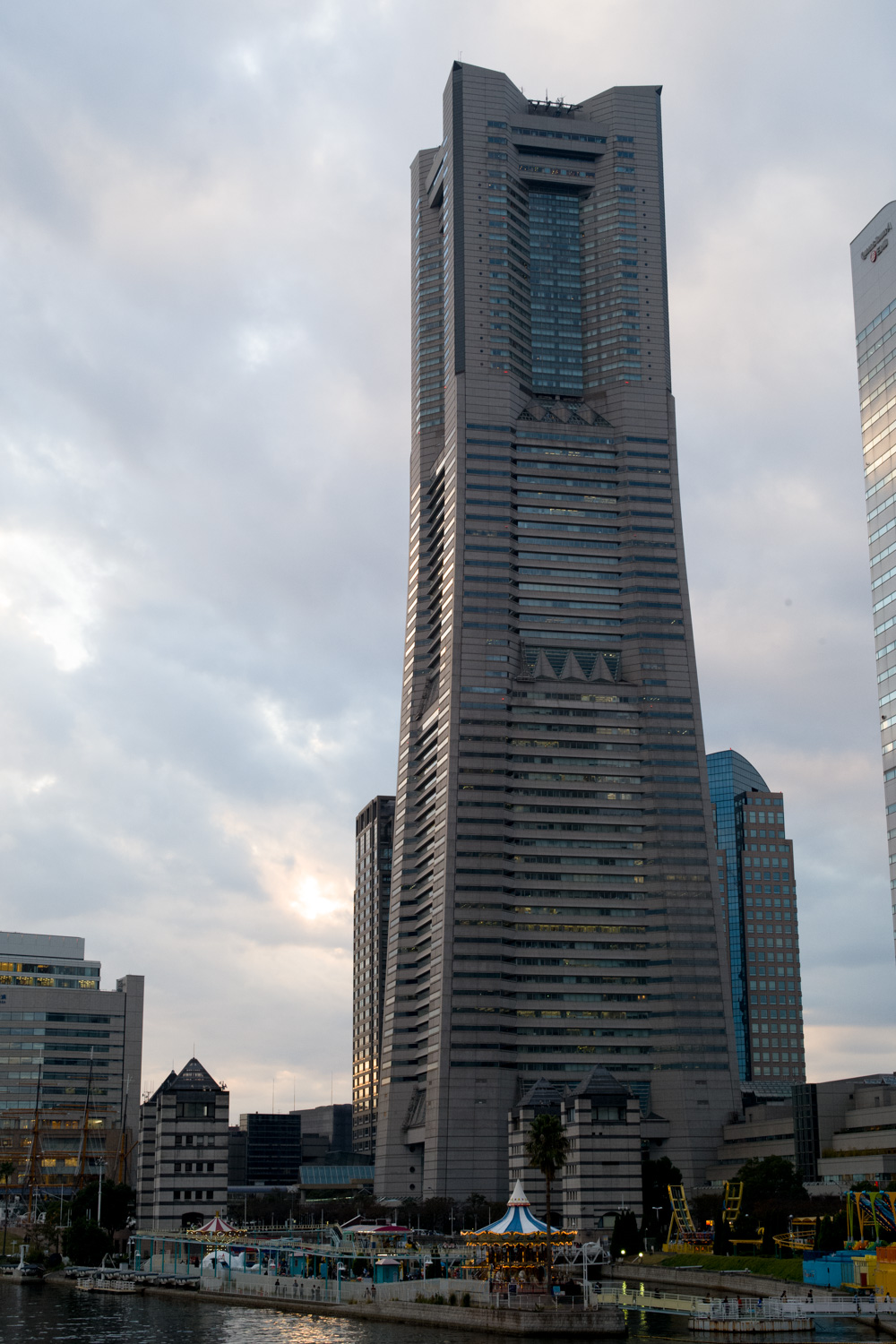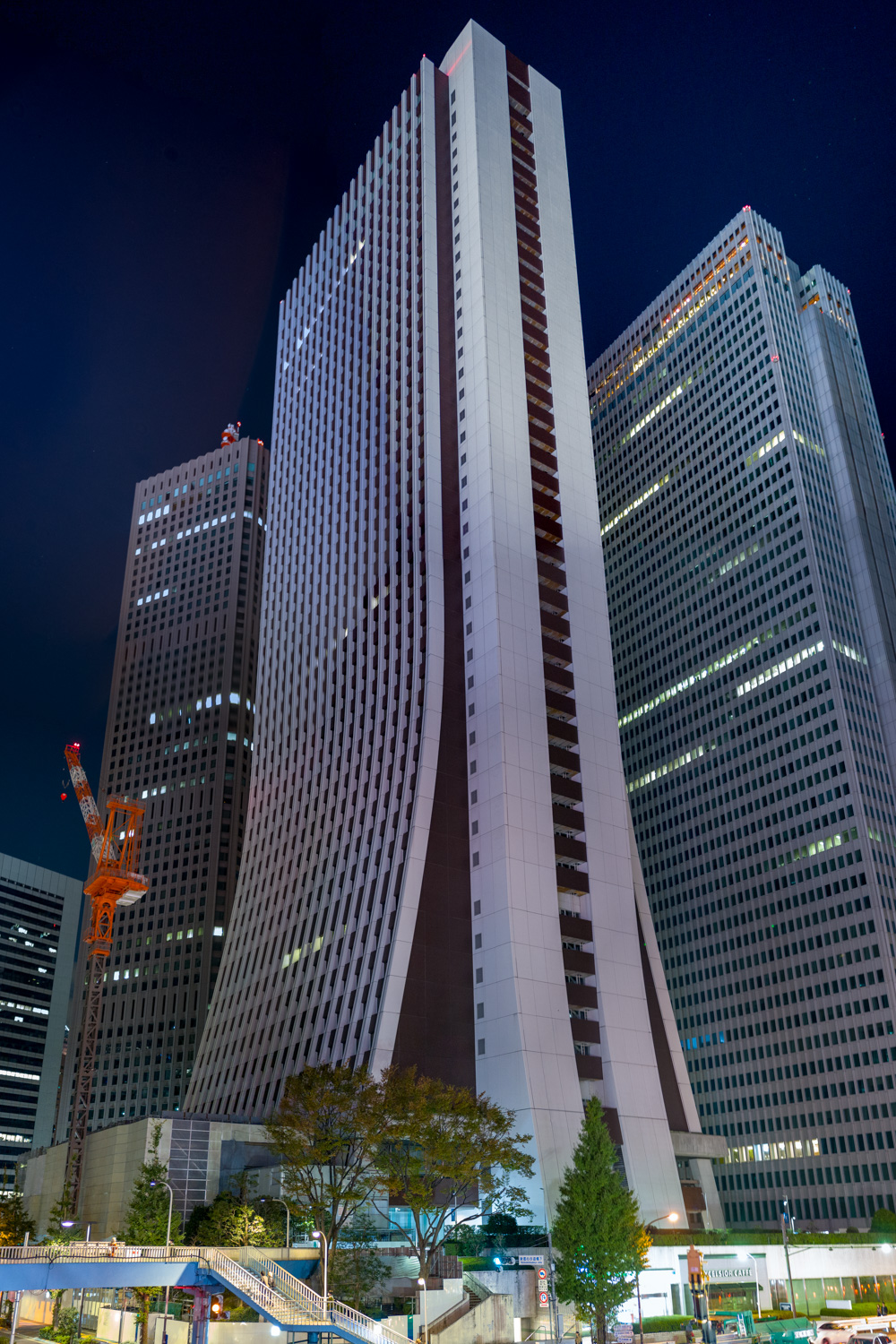 Posted by Matt on 2019-05-28 00:15:02 -0700