serra at SFMOMA
I've been sick all week, making what was supposed to be a very productive time into me, sitting on the couch watching marvel movies and the expanse. Rather annoying, but it's really important to listen to when the body says stop. I've been to the hospital more than once because I ignored what my body was telling me. Anyway, this is just a particularly bad head cold, with associated exhaustion and some joint pain and headaches. I'm feeling a little better now, although the pain in my knees is a thing this evening.
The Serra sculpture at SFMOMA, officially Sequence, really loves the 15mm. It's large and close, so it works. The super-sharpness of the lens isn't really an asset; here I'm using a preset meant to make the files look like type 55 film, but also tweaked a bit from there (I can't help myself). For me it's all about the interplay of light and shapes in that space. It's hard for me to imagine the machine that bends a 20-foot wide piece of 4" plate like this. Just a massive impossibly violent machine, but very calming on the viewer.
So, this was now more than a month ago, and I can't seem to catch up. I should post double or something until I get there. Or try not to get sick any more. That might work too.
Here's today, anyway.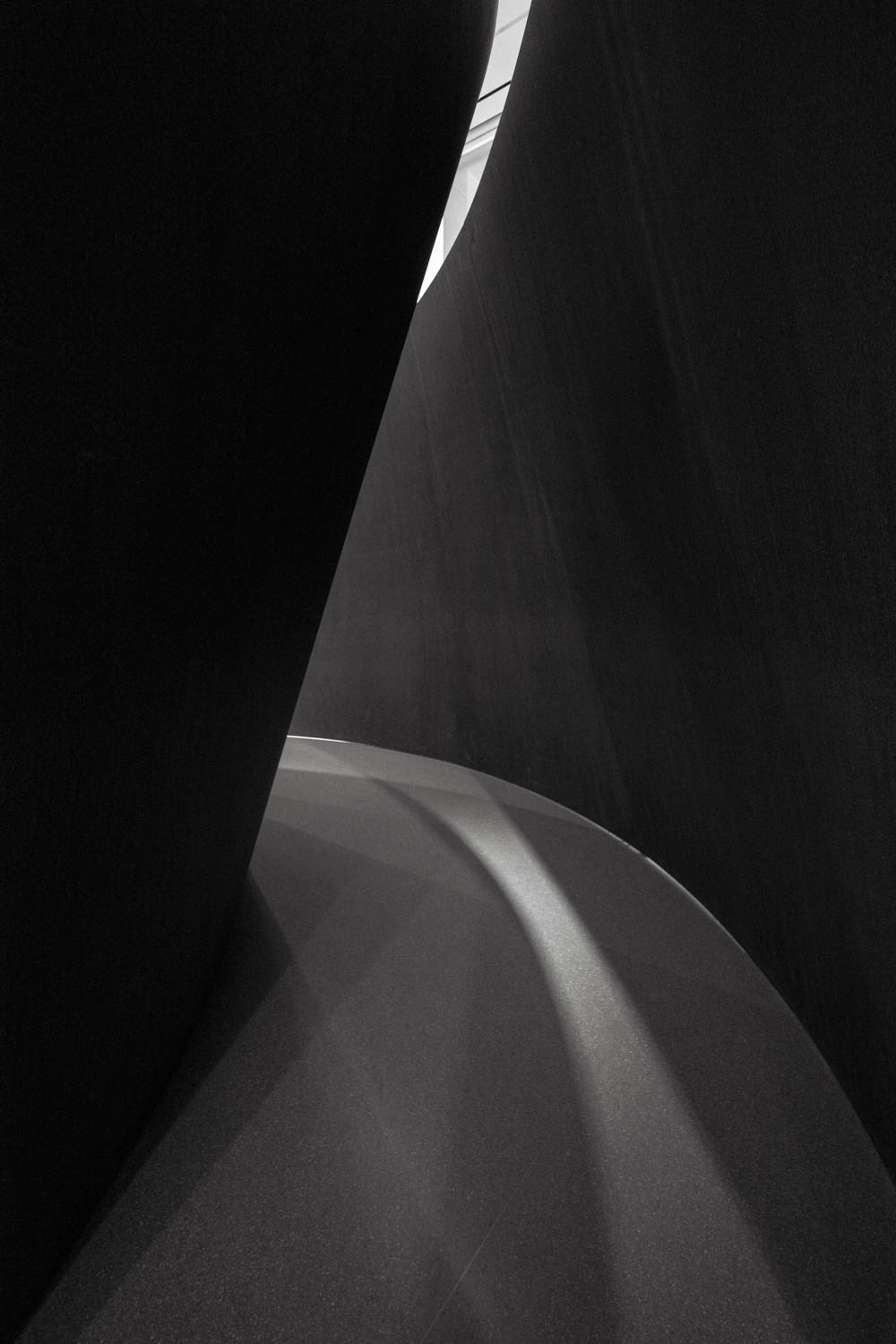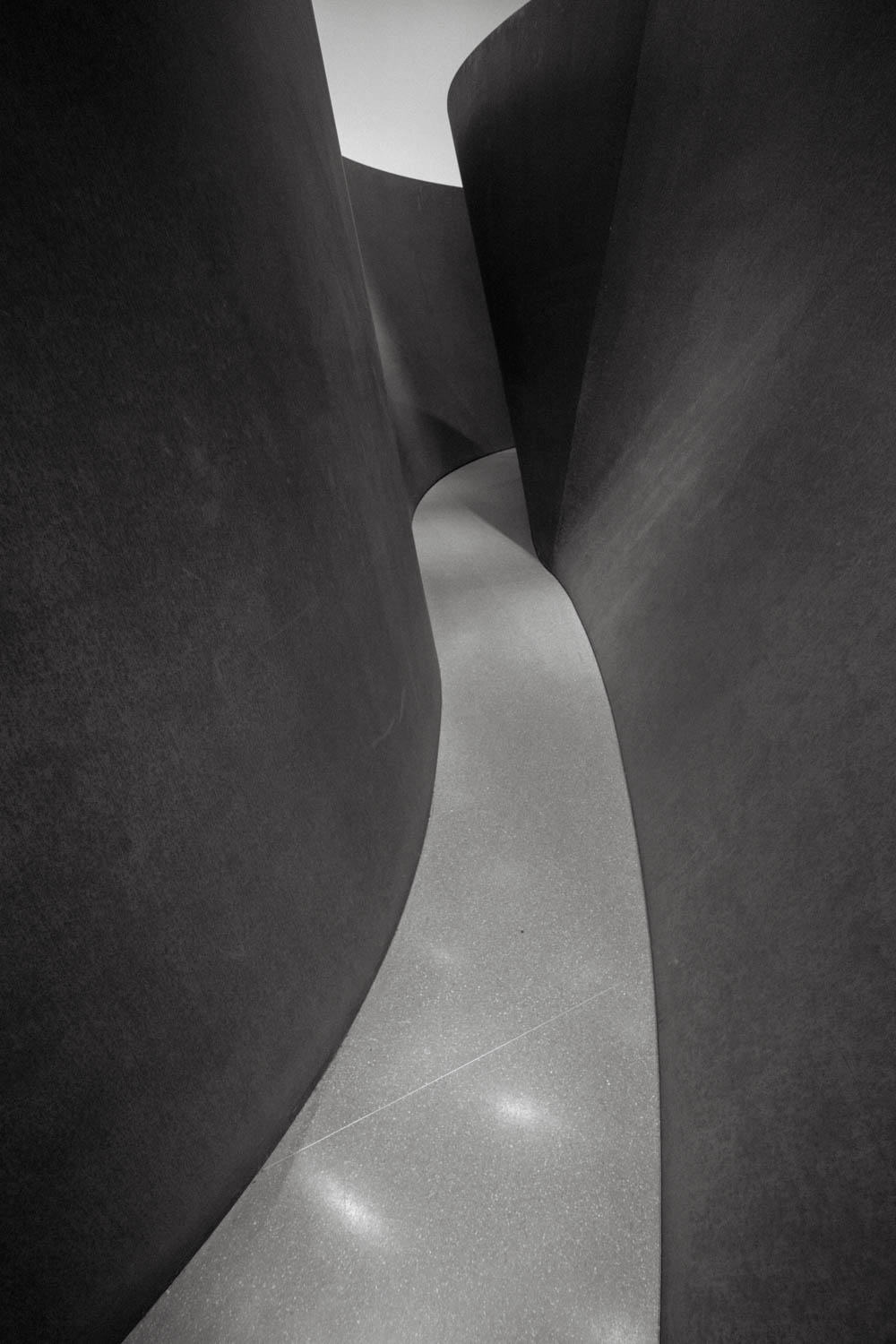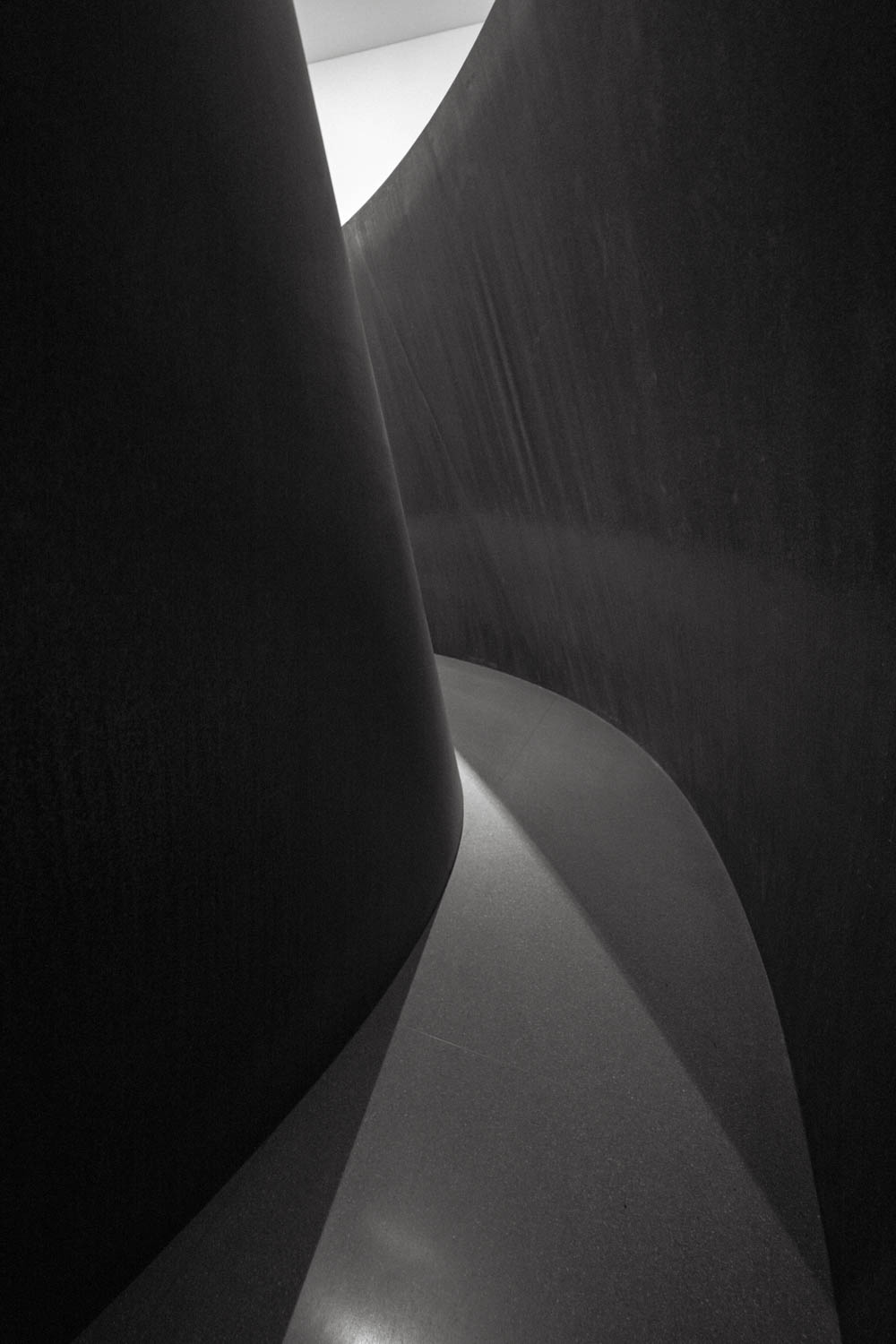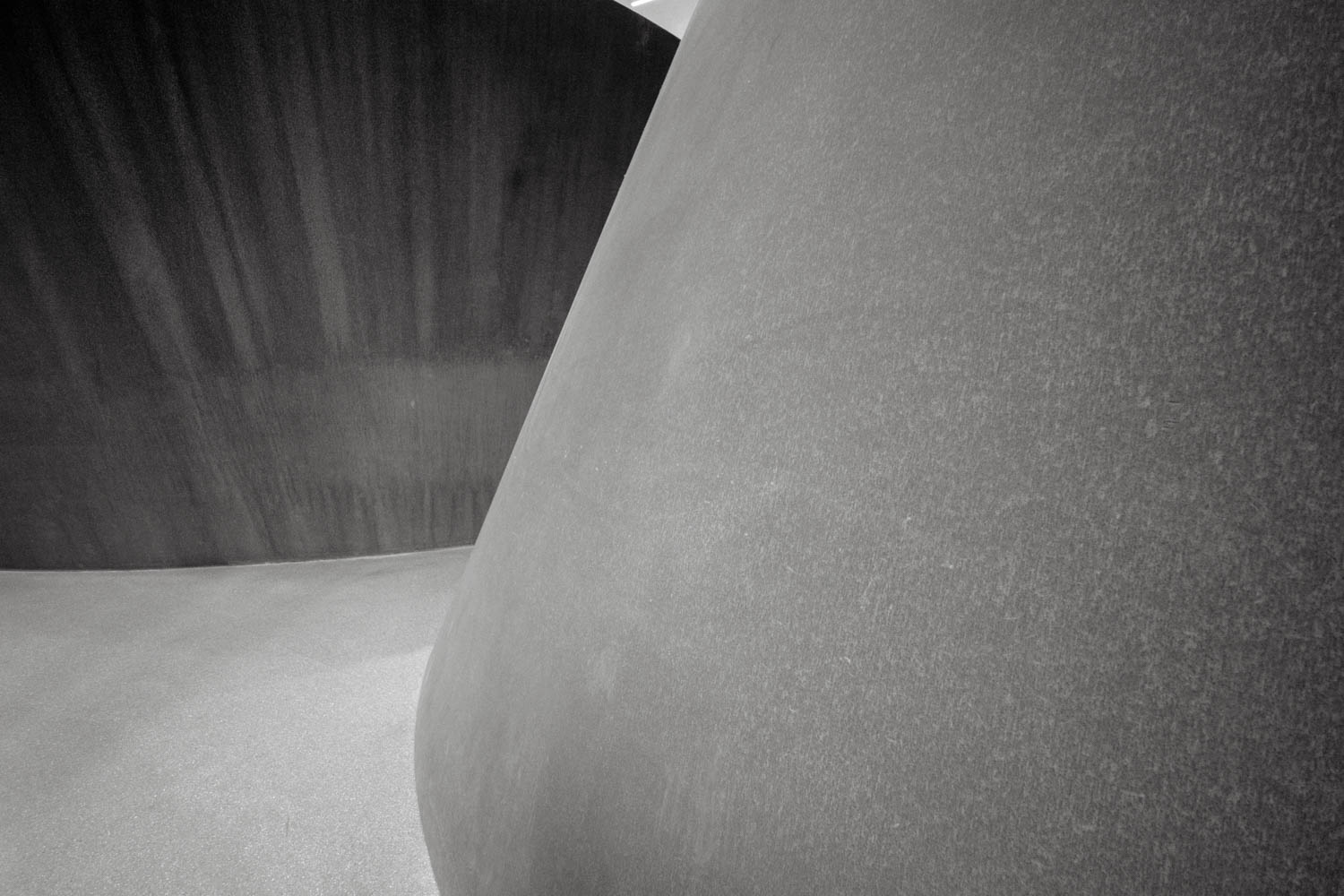 Posted by Matt on 2018-10-13 02:30:20 -0700