robin's housewarming
I'm late posting, again. Something about last week was just keeping me down, and also I didn't want to spend much time at the computer… I was short of things to post, or so I thought, and so I spent a lot of time running around doing stuff, or at least trying to do stuff, and one thing led to another and then I was out of town on the weekend, and here 7 days have passed since I've posted (there's something about promising indefinitely to post every day that dooms me).
This was sometime last month, I think? Robin is this amazing creative genius and his partner Kathryn is important to the olive oil world in ways I don't entirely understand. Warm, fun, good people, and they just bought a house practically across the street from Sophie and me. "just" is relative, in this case; I think they actually moved in in december, but with all the difficulties of moving and settling in it took quite a while for them to have the capacity to host, I think.
The collection of guests was interesting and eclectic. Food people, journalists, doctors (PhD and MD if memory serves) small children, and more than one errant photographer. There was a spread that was as good as any I've seen at a backyard barbecue. The kids (and more than some of the adults) were super into picking avocados off the tree in the yard.
One last thing: you may have noticed that these don't have black borders but still look like color film photos… that's because I had them scanned at the lab, and the lab can't get the extra little bit of margin to get the borders with the full roll scanner. I'm fine with it, actually, because if I decided to make prints I'll have to scan anyway, and I can include the border then. And it's hours and hours of work that I don't have to do.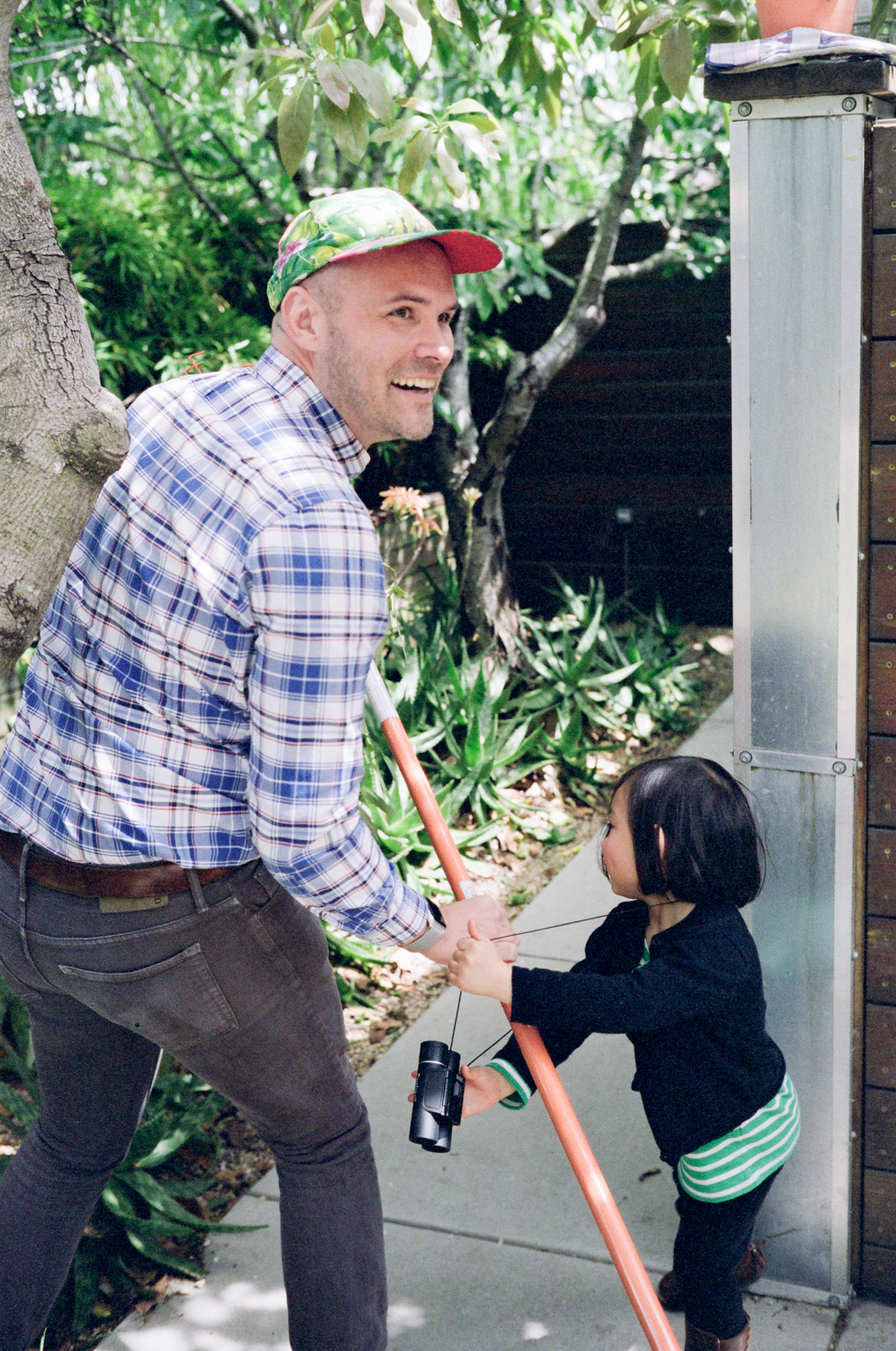 Robin and an a child with the avocado picker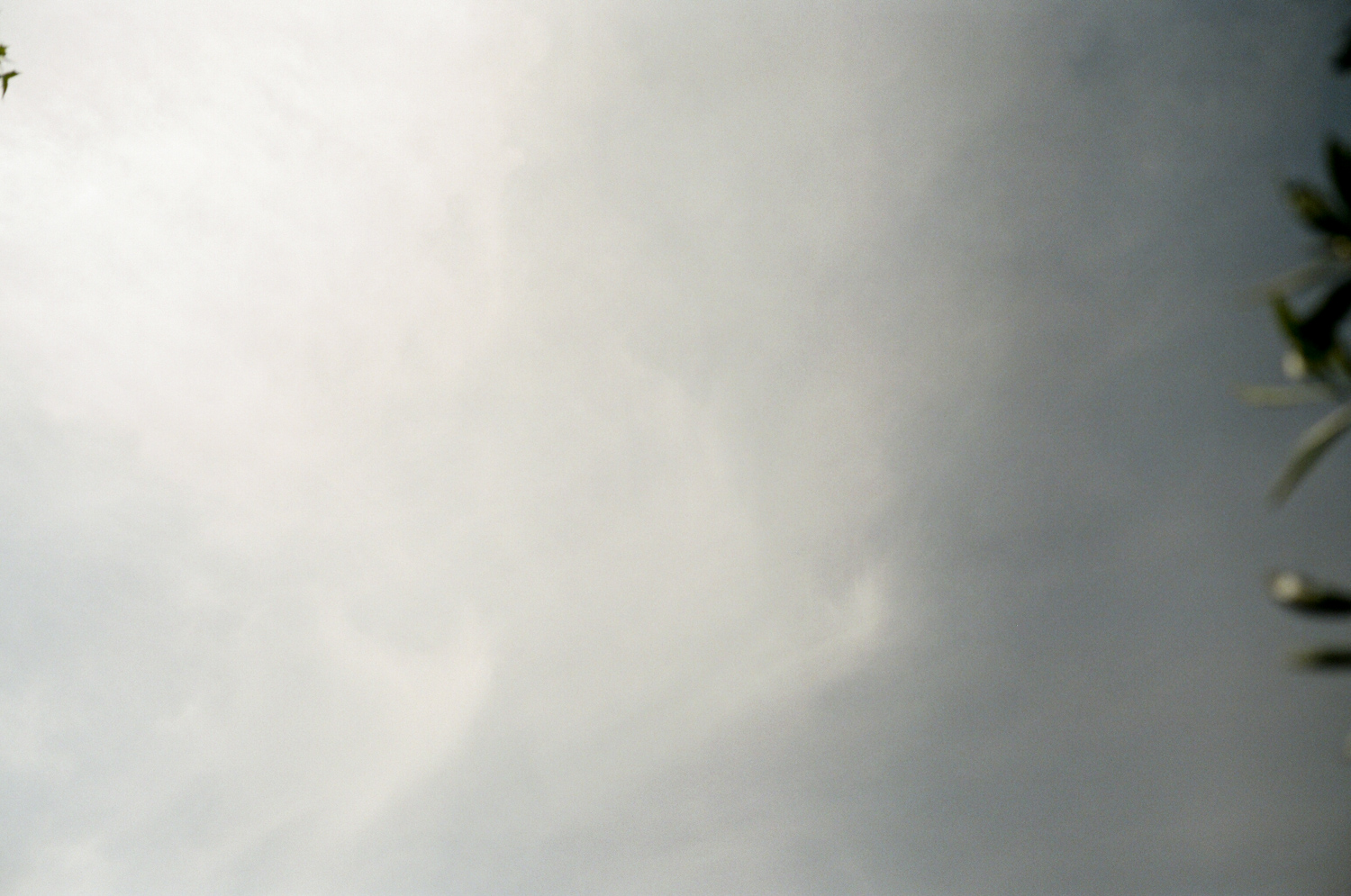 clouds that threatened but ultimately did not dampen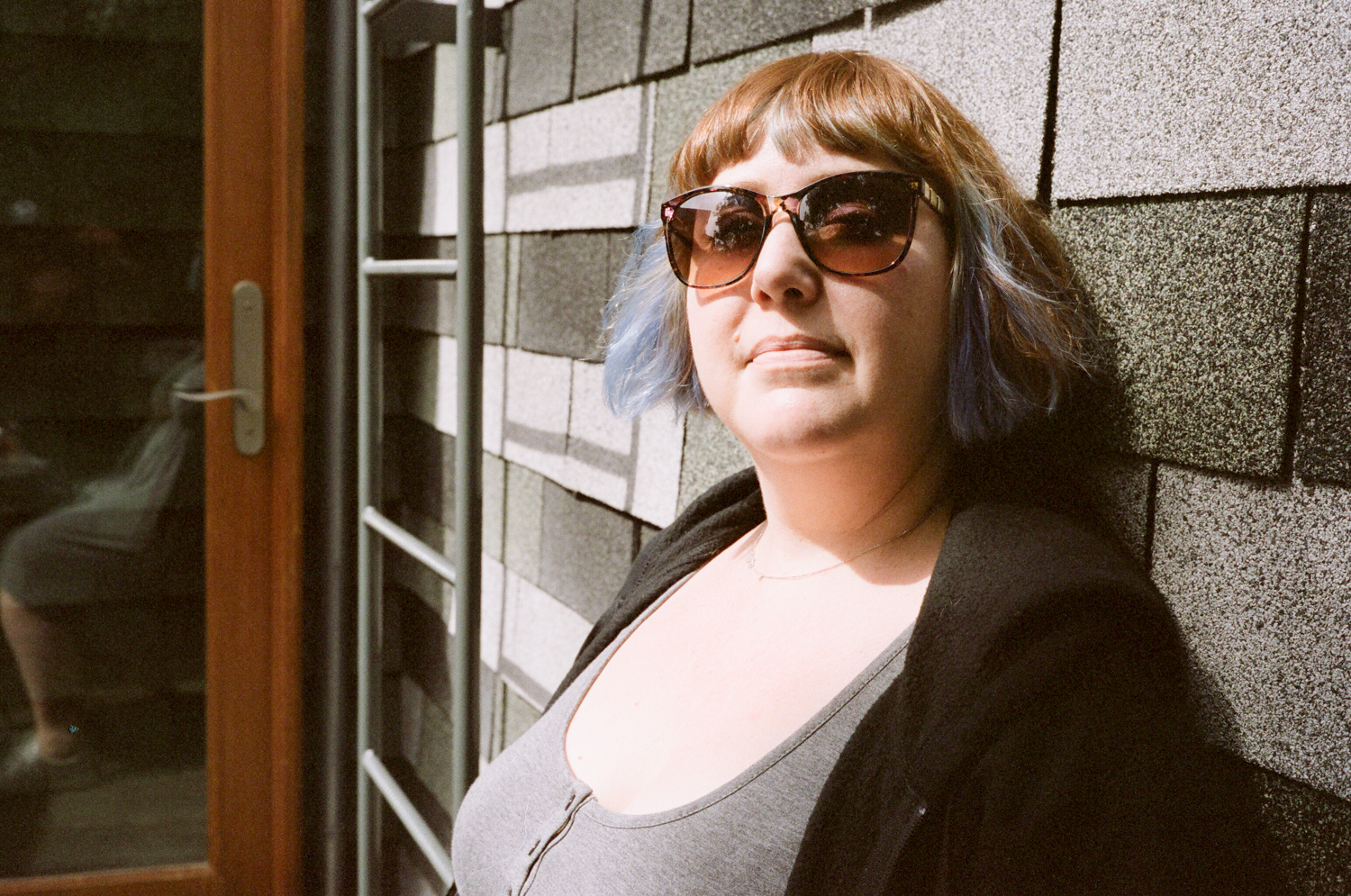 Sophie. This picture works both in black and white and color, but I was shooting color film.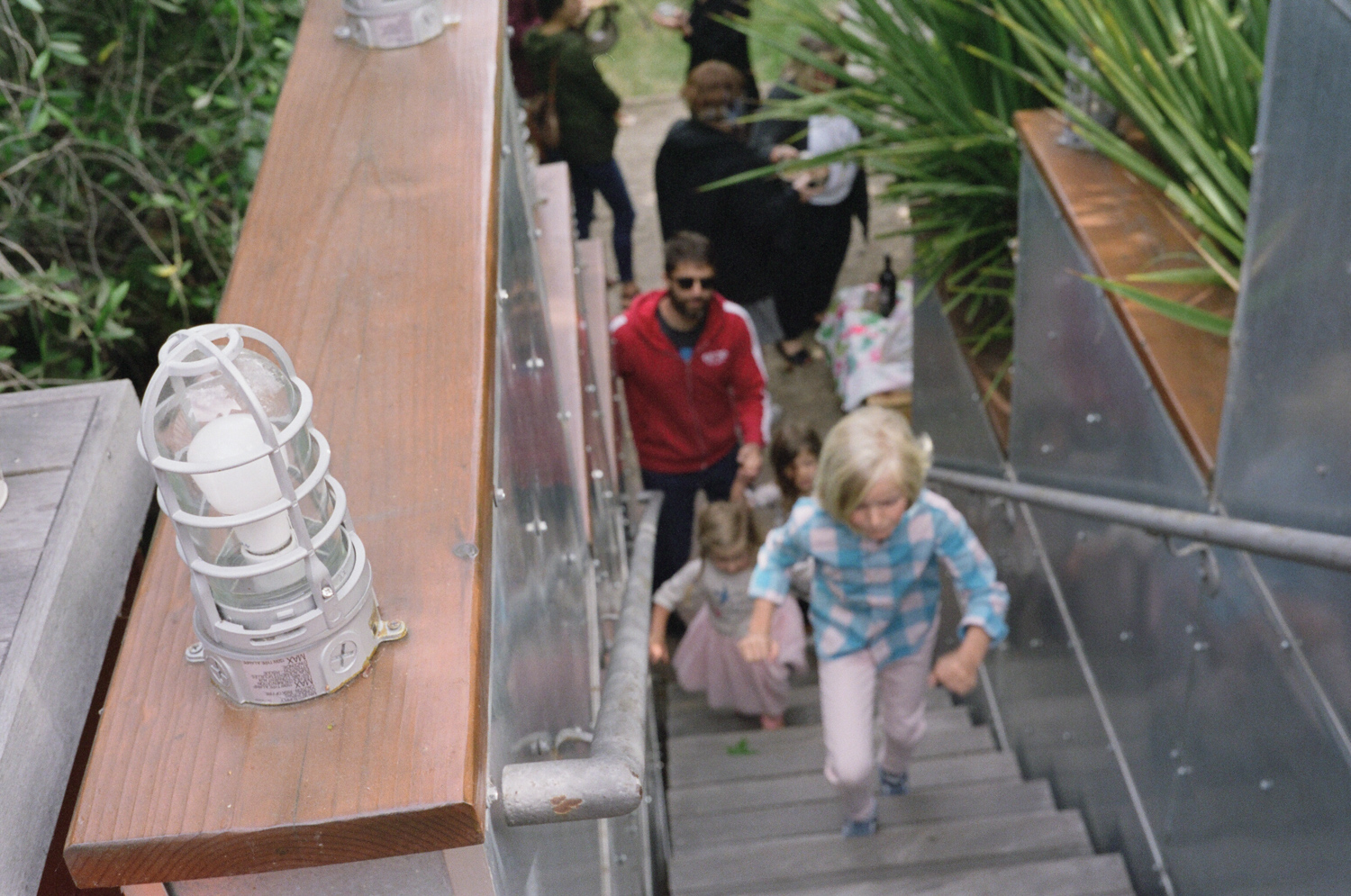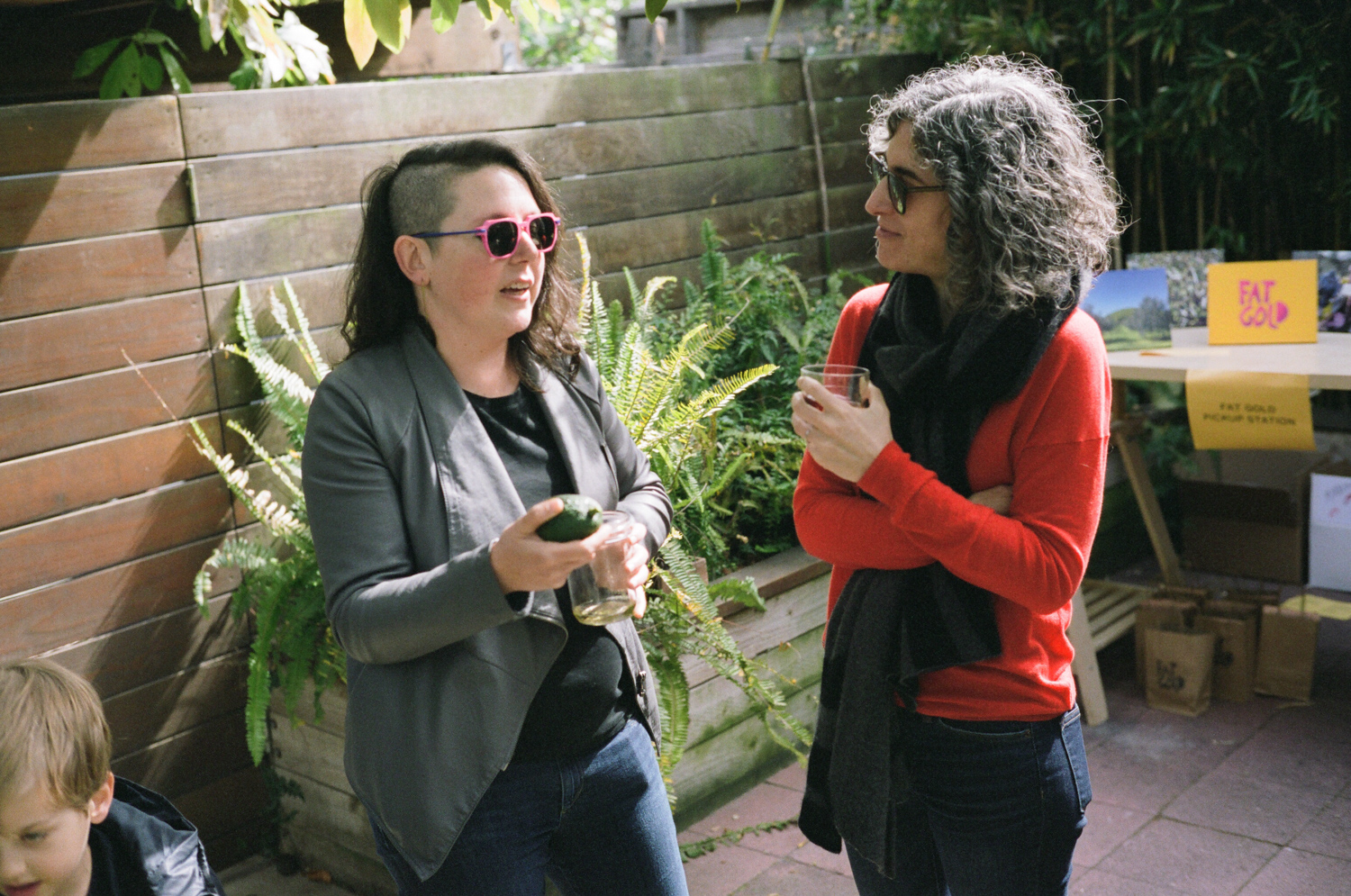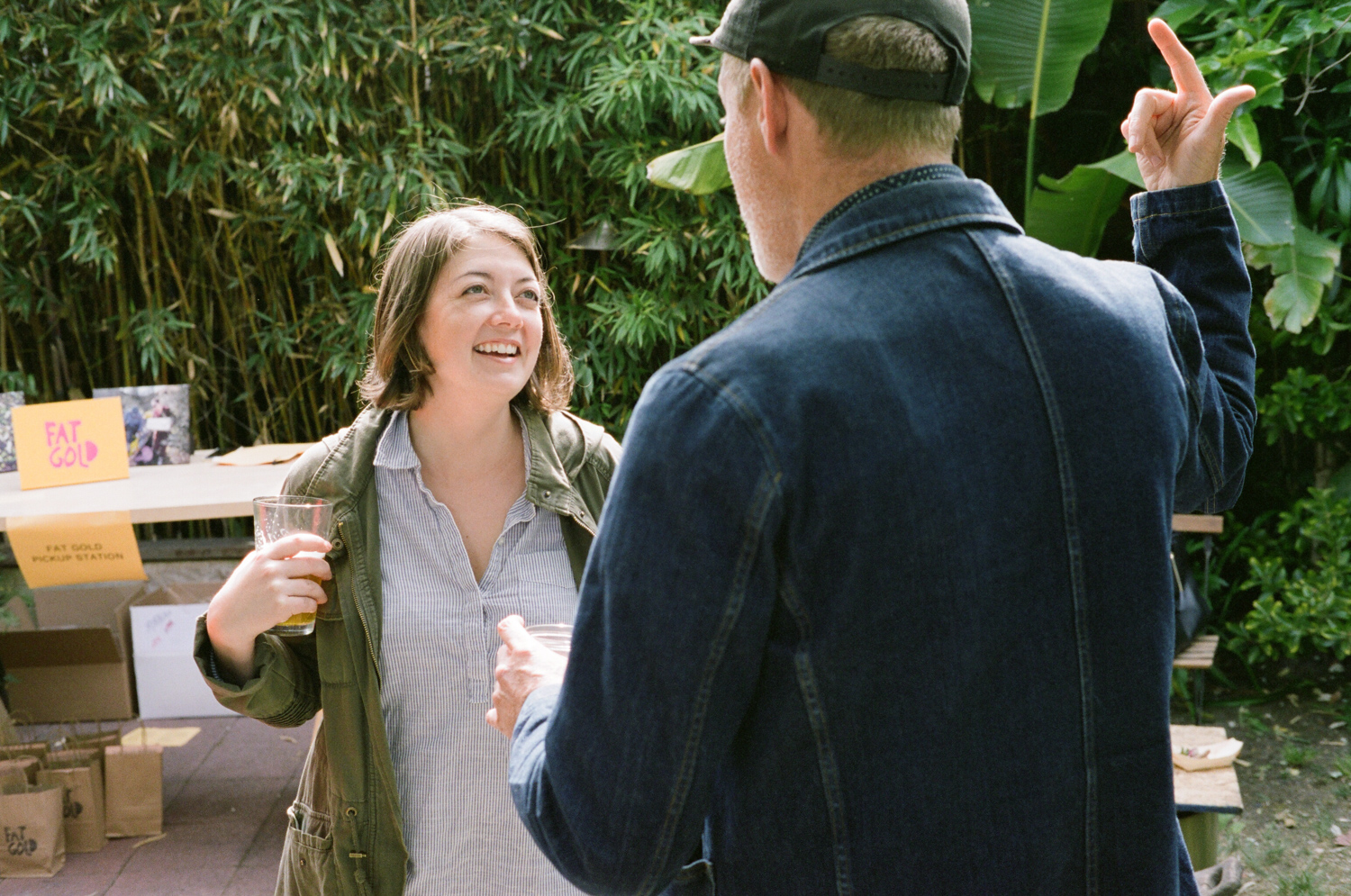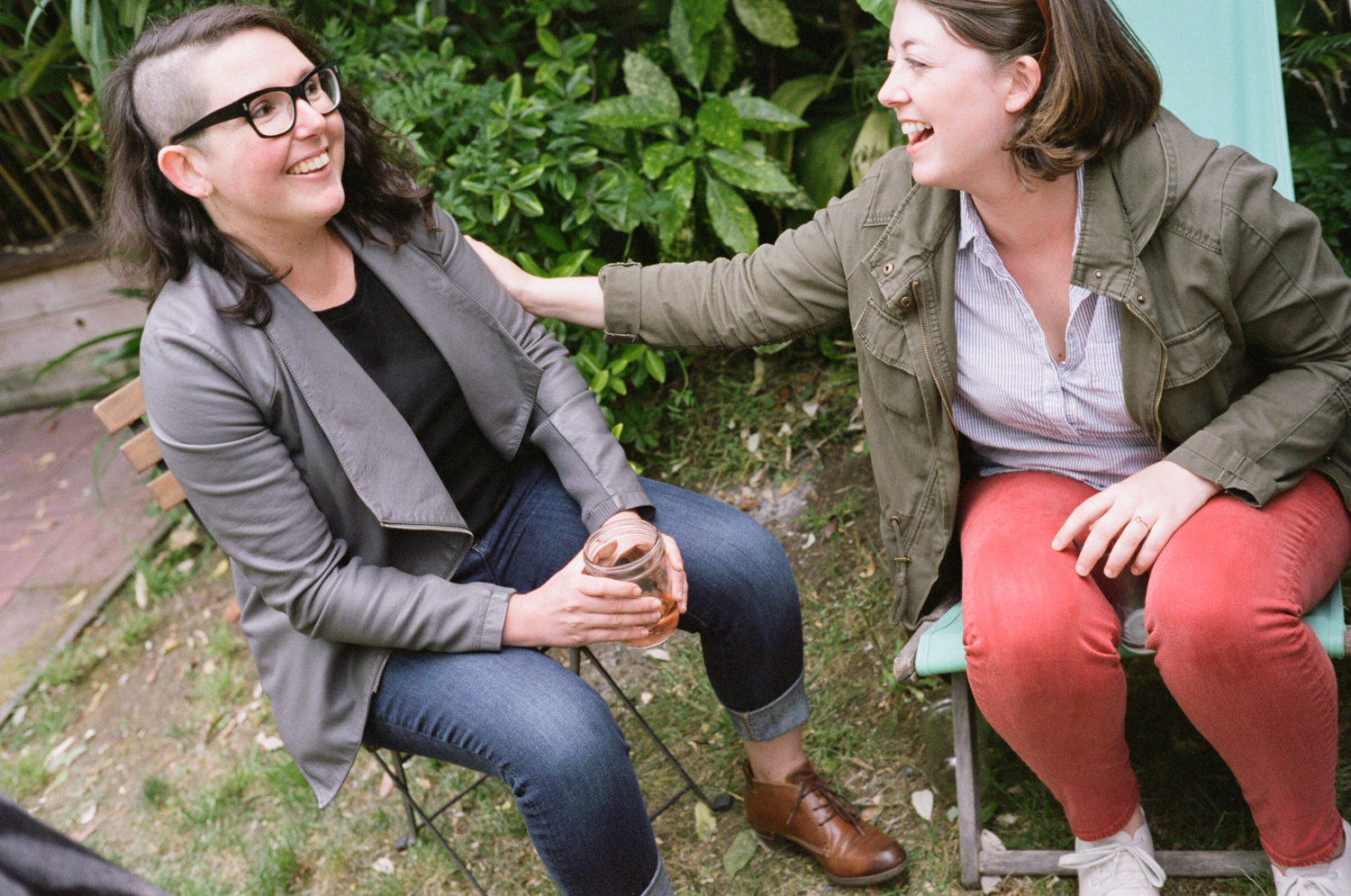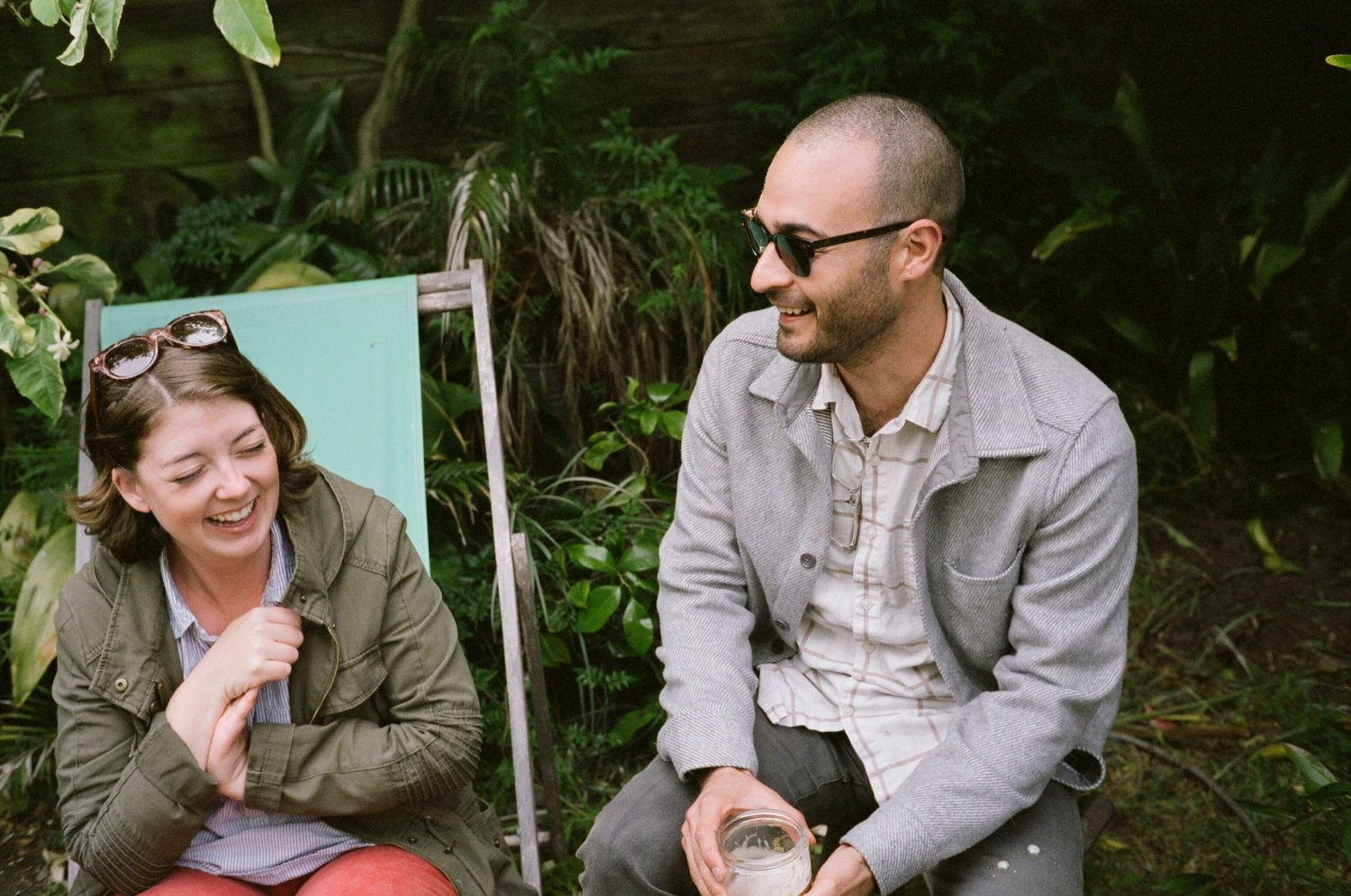 Posted by Matt on 2018-06-19 00:37:29 -0700